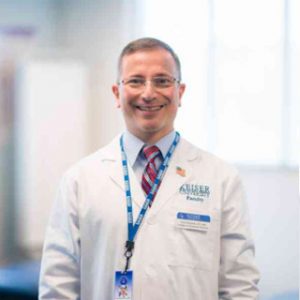 Dr. Victor Benavides, DC, MBA
Associate Professor, Chiropractic Medicine
Dr. Benavides received his DC degree from Southern California University of Health Sciences in 1992 and went on to earn a degree in nursing (2010) as well as an MBA in healthcare management (2012). Since 1998 he has held numerous positions in chiropractic clinical education at Texas Chiropractic College, including Director of the Campus Health Center, Interim Dean of Clinics, Director of Clinical Experiences, and Director of Clinical Education. Dr. Benavides has a unique set of qualifications and experience integrating chiropractic clinical education, nursing, healthcare management and chiropractic practice.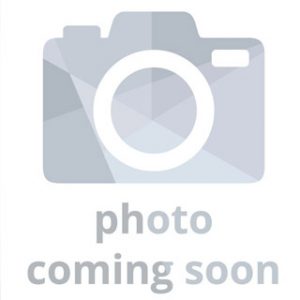 Dr. Jeffrey Brown DC, MHA
Assistant Professor, Chiropractic Medicine
Hello, my name is Dr. Jeffrey Brown D.C. MHA. CSSGB. CAc. I was born in Livonia, Michigan, and at the age of 21, relocated to West Palm Beach, Florida. I started my academic career at Palm Beach State College in 1994 with a degree in Pre-Med. I then moved to Atlanta, Georgia in 1998 and attended Life University School of Chiropractic where I obtained my Bachelors in Biology and my Doctorate in Chiropractic Medicine, graduating in 2002. I moved back to South Florida in May 2002 where my Chiropractic journey began. I went into private practice in 2004, where I opened Brown Family Chiropractic Center in Jensen Beach and was the CEO and practicing physician. I ran a very successful practice for the past 18 years, specializing in quality, value, and patient satisfaction. In 2021, I decided to go back to school at Florida Atlantic University to obtain an Executive Masters Degree in Healthcare administration where I graduated in December 2022. I sold my practice in May of 2022, so I could pursue other areas of chiropractic, such as teaching and operations. I am very excited to start my journey here at Keiser University School of Chiropractic as the mission and vision statement of Keiser University align with my own personal values. I am looking forward to working with students, faculty, and administration. I believe with my many years of experience, I will be able to help students become the best Chiropractors they can be while serving the community in which they reside. I have been married to my wife Josephine for the past 28 years, and we have 2 dogs Mia and Steve. I am an avid golfer, and have been with the same golf league for the past 20 years. I am looking forward to getting to know each and everyone at Keiser University School of Chiropractic and believe I will be a key player in your success as a Chiropractic Physician.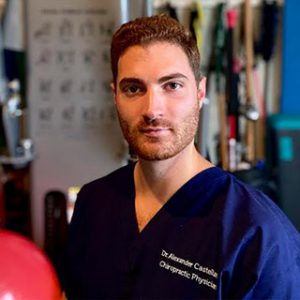 Dr. Alexander Castellano, DC, MSACN
Assistant Professor, Chiropractic Medicine
Dr. Alexander Castellano began his career at Quinnipiac University in the Athletic Training room. This passion for rehabilitation and performance landed him working alongside New York Yankees strength and conditioning coach as the head rehabilitation coach at his private fitness center on Long Island. Dr. Castellano then pursued 100 hours at Stony Brook University Hospital outpatient physical therapy treating total knee and hip replacement patients. Dr. Castellano graduated with honors in the Master of Science of Clinical Nutrition program (MSACN) and Doctor of Chiropractic (DC) program from New York Chiropractic College (NYCC). At NYCC, Dr. Castellano had the privilege of serving as Vice President of the Sports Medicine Club, serving in Student Government, teaching students as an academic tutor and being awarded the Standard Process Nutrition Scholarship as well as the Frank E. Dean commencement award. Dr. Castellano got accepted into the competitive residency program at South Shore Neurology in Riverhead, New York, where he experienced a multidisciplinary setting consisting of Chiropractic, Physical Therapy and Neurologists. He continued his career in Boston, MA working with a private chiropractic practice which are consultants to major athletic programs such as the Boston Red Sox, New England Patriots, Boston University Athletics and Harvard University Sports Medicine. Now in Florida, he will be seeing patients at a private practice in Jupiter, FL alongside working as a professor / clinician at Keiser University College of Chiropractic Medicine.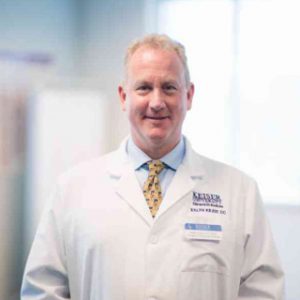 Dr. Ralph Kruse, DC, DABCO
Attending Clinician, Chiropractic Medicine
Dr. Kruse completed his pre-medical degree at the State University of New York (Stony Brook) and went on to receive his Doctor of Chiropractic Degree from National College of Chiropractic (now National University of Health Sciences) in 1990. He subsequently earned diplomate status with the American Board of Chiropractic Orthopedics and the American Board of Chiropractic Consultants. His professional interests are in the area of flexion-distraction decompression manipulation for chronic and post-surgical back pain. Dr. Kruse practiced in Chicago from 1991-2017.