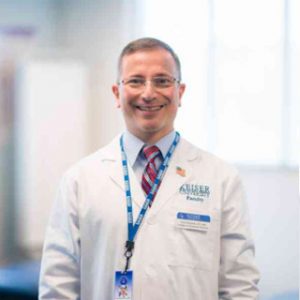 Dr. Victor Benavides, DC, MBA
Associate Professor, Chiropractic Medicine
Dr. Benavides received his DC degree from Southern California University of Health Sciences in 1992 and went on to earn a degree in nursing (2010) as well as an MBA in healthcare management (2012). Since 1998 he has held numerous positions in chiropractic clinical education at Texas Chiropractic College, including Director of the Campus Health Center, Interim Dean of Clinics, Director of Clinical Experiences, and Director of Clinical Education. Dr. Benavides has a unique set of qualifications and experience integrating chiropractic clinical education, nursing, healthcare management and chiropractic practice.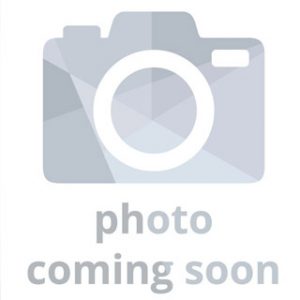 Dr. Norbert Dombrowsky, DC, DACBR
Associate Professor, Diagnostic Imaging
Dr. Dombrowsky received his DC in 1976 from the Canadian Memorial Chiropractic College (CMCC) and subsequently completed a residency program in Diagnostic Imaging. From 1985 to 1992 he served on the radiology staff at CMCC and he earned his Diplomate of the American Chiropractic Board of Radiology in 1992. From 1992 to 2000 he supervised the radiology residency program at Parker College of Chiropractic (now Parker University) and taught radiology in the DC program as an Associate Professor. Since 2000 he has maintained a private radiology practice in Florida, as well as supervising radiology residents at CMCC.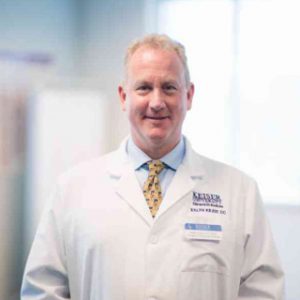 Dr. Ralph Kruse, DC, DABCO
Attending Clinician, Chiropractic Medicine
Dr. Kruse completed his pre-medical degree at the State University of New York (Stony Brook) and went on to receive his Doctor of Chiropractic Degree from National College of Chiropractic (now National University of Health Sciences) in 1990. He subsequently earned diplomate status with the American Board of Chiropractic Orthopedics and the American Board of Chiropractic Consultants. His professional interests are in the area of flexion-distraction decompression manipulation for chronic and post-surgical back pain. Dr. Kruse practiced in Chicago from 1991-2017.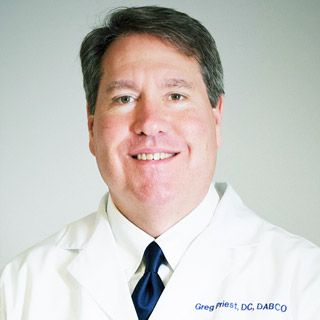 Dr. Gregory Priest, DC, DABCO
Assistant Professor, Chiropractic Medicine
Dr. Priest graduated Summa Cum Laude from Life Chiropractic College in 1983, then went on to complete a postgraduate orthopedic program through the National University of Health Sciences. He is a Diplomate of the American Board of Chiropractic Orthopedists and a Fellow of the Academy of Chiropractic Orthopedists. After 34 years of practicing chiropractic medicine in Melbourne, FL, Dr. Priest sold his practice and joined the faculty of the Parker University College of Chiropractic in Dallas, TX as an attending Clinical Faculty Doctor, where he supervised and mentored interns in the university's main clinic in Dallas. In January 2019 Dr. Priest returned to Florida to join the faculty of Keiser University College of Chiropractic Medicine and currently enjoys teaching orthopedics and other courses, as well as spending time in the KU Spine Care Clinic as an attending. Dr. Priest formerly served as an examiner for Part IV of the National Board of Chiropractic Examiners.
Dr. Janet Sikora, DC
Assistant Professor, Chiropractic Medicine
Dr. Sikora is a graduate of The University of Florida (BS) and New York Chiropractic College (DC, 1995). She is a licensed chiropractic physician in Florida and South Carolina and earned a Master of Science in Human Anatomy & Physiology Instruction from NYCC (2013.) She is a board certified chiropractic neurologist, since 2006, under The International Board of Chiropractic Neurology and earned certification in Electrodiagnosis from NYCC (2005.) Dr. Sikora had a family practice for 20 years in Melbourne, Florida while teaching anatomy & physiology at Eastern Florida State College for 6 years before joining the opening of Keiser University College of Chiropractic Medicine.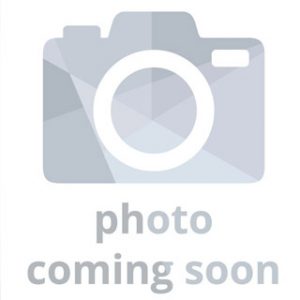 Dr. Eugene Spilker, DC, DHPE
Assistant Professor, Chiropractic Medicine
Dr. Spilker earned his DC degree from Logan University in 2000. He has spent his career in chiropractic practice and education, and is currently completing a Doctor of Health Professions Education degree. Previous to coming to Keiser University, Dr. Spilker was an attending clinician at Logan University's Student Health Center, and Director of the Student Health Center from 2014-2017. His research interests are in the areas of evidence-based care and patient-centered care.
Dr. Janice Stone, DC
Assistant Professor, Chiropractic Medicine
Dr. Stone earned her undergraduate degree in Microbiology from Howard University in Washington D.C. She went on to earn her Doctor of Chiropractic from Logan College of Chiropractic. Her professional experience includes a myriad of private as well as multidisciplinary clinical settings. She has been an adjunct professor at Nova Southeastern University, Broward College and Keiser University all throughout her time in practice. Dr. Stone has served as Team Chiropractor for the Lauderhill YMCA and is the founder of Kits Care Foundation, a non-profit that seeks to assist patients with Parkinson's Disease.
Dr. Bret White, DC, DABCO,
Assistant Professor, Chiropractic Medicine
Dr. White earned his DC degree from New York Chiropractic College in 1995. He continued his education and earned board certification in sports medicine (1997, American Chiropractic Board of Sports Physicians) and orthopedics (2001, American Board of Chiropractic Orthopedists). He previously taught chiropractic therapeutics at New York Chiropractic College, and for four years he was a clinical instructor at Tufts University (Public Health and Family Medicine Department), teaching third and fourth year medical students about evidence-based chiropractic medicine. Dr. White continues to be the team physician for the National Volleyball League and American Top Team Mixed Martial Arts Academy.
Ms. Katherine Moyses, BA, BA, MS
Quality Assurance and Clinical Education Coordinator
Ms. Moyses has the distinction of having two bachelor's degrees – from the University of Florida (German language and literature) and from Florida Atlantic University (psychology). She went on to earn a Master of Science in Education from Keiser University in 2012. She has broad experience in higher education, as a research coordinator at the University of Florida and later in admissions and the registrar's office at Keiser University. She works closely with the clinical faculty to ensure quality patient care as well as coordinating the collection, analysis and reporting of clinical education data.